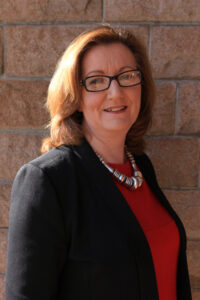 CDETB and Educate Together are pleased to announce that Susan Campbell has been appointed as the founding principal of Clonturk Community College.
After graduating from UCD in 1995 I proceeded with a career in Sales & Marketing before embarking on a teaching career in St Peters College Dunboyne. In 2010 I moved to Coláiste na hInse, a start-up school in Bettystown.  As Assistant Principal my role involved the setting up the Transition Year & Leaving Certificate Applied Programmes, co-ordinating house and state examinations, mentoring and recruiting new staff and ultimately becoming Acting Deputy Principal.
In my current role as Deputy Principal of Sacred Heart School, I have been leading the School Self Evaluation process and the Integration of ICT. I have also been actively involved in student leadership, school building development, policy development and fundraising activities in association with the parents council.
My experience as a Deputy Principal in a start-up context coupled with an honours Postgraduate Diploma in Educational Leadership (Toraiocht) ensures that I bring a wealth of experience to the Principal role in Clonturk Community College.
Student belonging and participation in school life are important values for me and so I am looking forward to working with parents and the wider community to create a positive, caring and innovative learning environment where students feel challenged and supported to fulfil their potential.