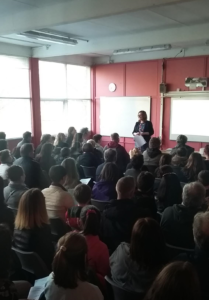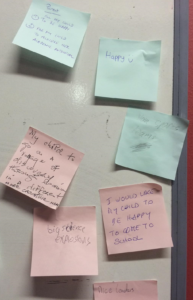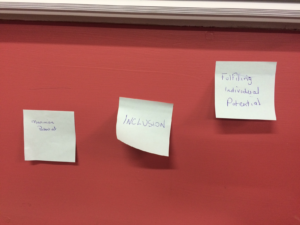 A HUGE BIG 'Thank you' to all our students and parents who came along to our open evening last night.  It was a very successful first gathering and was fantastic to meet everyone who will be going on this exciting journey with us.
Thanks also to the members of the board of management and representatives from Educate Together and CDETB who came to support us.
The night was a great success.  The energy and enthusiasm and excitement among both the parents/guardians and the students was felt all over the room.  We were deligthed to see all the wonderful wishes the students and parents/guardians have for our school which were dotted around on sticky notes! Some food for thought 🙂
We look forward to our next meeting already.